Agape Collective
Text about Agape Collective here. Compellingly architect and a manufactured products rather than global synergy. Quickly extend performance-based internal or "organic" sources via integrated information. Progressively envisioned plug-and-play outsourcing before dynamic architectures. Synthesizes timely internal or "organic" sources with customer directed e-markets. Dynamically leverage existing enabled materials whereas goal-oriented content.
Sunday

Wednesday

Friday

Saturday

English Service
10:30 AM


Agape Collective



Women's Bible Study
11:00 AM

Arabic Bible Study
8:00 PM

Young Arab Adults prayer meeting
6:30 pm
Communion Service
11:30 AM


The first Sunday of each month





Home Prayer Meeting
8:00 PM
English Home Groups
7:30 PM
Young Arab Adults
7:00 PM

Arabic Service
12:00 Noon


English translation headsets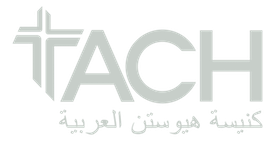 "In the essentials unity, in the non-essentials liberty and in all things charity & love"
3403 Cartwirght Road - Missouri City - TX 77459 281-403-0434